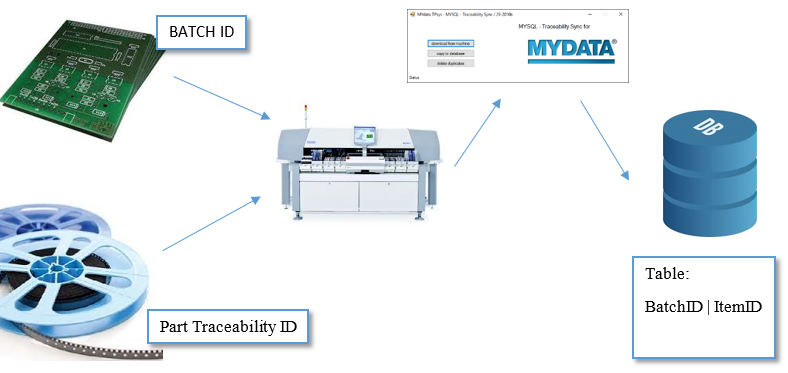 Any good quality management expects that the traceability of the manufactured parts is given and requires the data to be archived.
But TPsys saves the traceabillity data only for some weeks.
Here is a new simple tool to automaticaly export the traceability data from your MYdata machine to a external MYSQL server.
It is thought that it is started via cronjob on an external Windows computer to syncronise/backup your tracability data to an MYSQL/MariaDB server.
It saves the the traceability tag of the assembled parts and the batchid youve entered before starting assembling so you can use this data in your ERP System.


At the moment I am still in the test phase. If you are interested send me an email or leave a comment.
Thank you!

 [screenshot]
Help:
I wrote a little help, for the setup you can find it here.
You can download it here:
http://www.rohrhofer.org/r-tec/index.php/downloads/viewcategory/17-mydata-mysql-traceability-sync
{jcomments on}